Main Content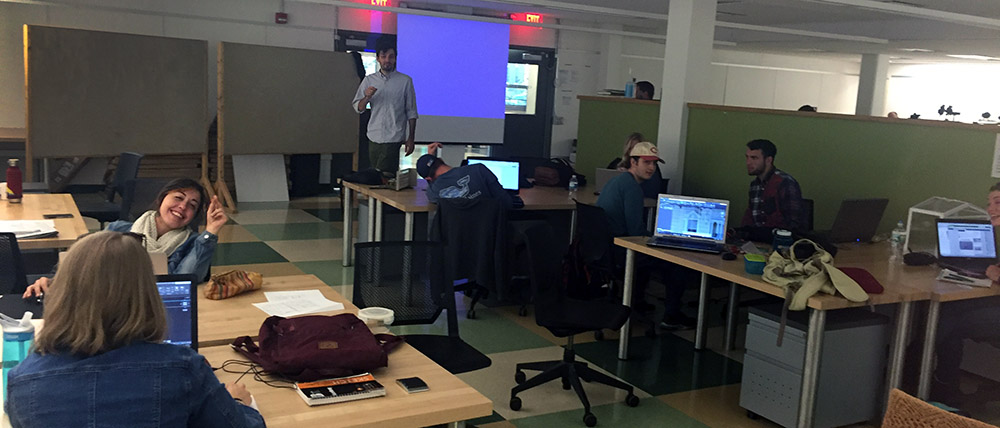 The Landscape Architecture programs have a computer requirement as part of their degree programs. This requires students to have a personal laptop computer for the last 5 semesters of the program. As a professional program, the use of a personal computer is increasingly necessary for our studios in order to both mimic contemporary professional techniques, as well as, facilitate the computer-intensive work that we require. A large majority of Landscape Architects today work at a desk that is both a drafting table and a computer work station. This multi-modal approach to work is an important part of the creative process and central to how many universities teach design studios.

Recognizing that every student's resources and needs are different, we do not require a specific type or brand of computer, however the department does require certain hardware specifications and software to support the work of core curriculum courses. Additional hardware recommendation guidelines can be found below.
REQUIRED HARDWARE
Windows 10 operating system supports all necessary software. The core curriculum studios, Geomatics, and Visualization courses use the Windows OS and Windows-based software, consistent with the Department's computer lab.

We recommend using a standard Windows machine, but if you elect to use a MAC, you may be required to DUAL-BOOT the MAC to Windows to utilize ESRI's ARCGIS, Rhino plugins, and AutoCAD. (MAC users will need to configure this dual-boot system themselves.) The utilized software products do have some MAC versions, however they vary from the Windows versions and thus are not always acceptable for classes and/or group projects. Parallels Desktop, VMware Fusion, or other virtualization software used to run Windows software on top of the OSX operating system (vs. dual-booting) have been limiting for the processor intensive Windows software programs students will use.
RECOMMENDED HARDWARE
An i5 (gen 8 +) dual-core processor laptop with 8 GB's of RAM is the minimum needed for heavy graphical work. A generation 8+ i7 Intel processor with 16+ GB's of RAM is a good choice for a new laptop. Up to 64 GB's of RAM may be useful at times, but is certainly NOT essential.
A solid state drive (SSD) will be MUCH faster and not as easily damaged if the laptop drops. These are expensive, but they are a worthwhile upgrade. Cheaper SSD 'hybrid' drives are not recommended and are being phased out by most manufacturers. For a big boost look for NVMe PCI solid state drives. They connect to your system in a new, very fast way.
An additional video card is very useful to help off-load video work from the computer's processor and RAM. However, the newest generation 8+ i5 and i7 Intel chips have acceptable video capabilities without an additional video card. If you wish to be able to render 3-d models to create life-like images you will need a minimum of a 4GB video card.
A larger [14-17" wide] laptop screen is highly recommended. You may want to get a 24" – 32″ external monitor and external keyboard and mouse for home use. Students do bring larger screens into the studios as well. We recommend Full HD (1920 x 1080) or higher for both the laptop screen and any external monitors.
Though a laptop is required, an additional desktop computer can be set up in one's studio.
---
Software – Fall 2023
Note: The software listed below is available on the LA Department's lab computers (Blake 129 and 214).
---
ADDITIONAL RECOMMENDATIONS